Choosing Paint Colors for Furniture in Unexpected Ways
Choosing Paint Colors for your Furniture might be scary but lets try to make it fun!
I know that choosing a color, or colors for that matter can be a daunting task. It's scary enough to make the decision to actually paint your furniture. Now you have to pick the right furniture paint color???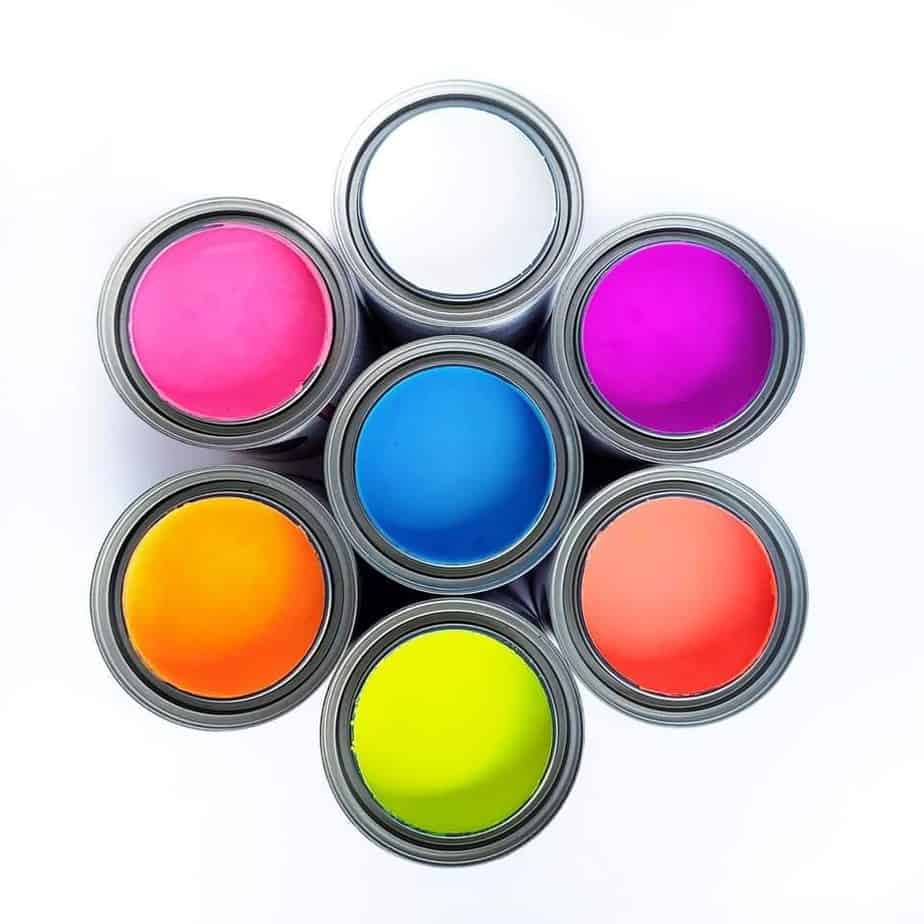 Yikes!
Choosing the paint color for your furniture may be as difficult, if not more so, than deciding which piece to paint. There are a lot of us who are searching for that one "perfect" hue that will go with everything else in our homes, and then there's the dread of picking something too bright or wild when you know you want a new look but aren't quite ready for a major transformation.
Not everyone is ready something like this :)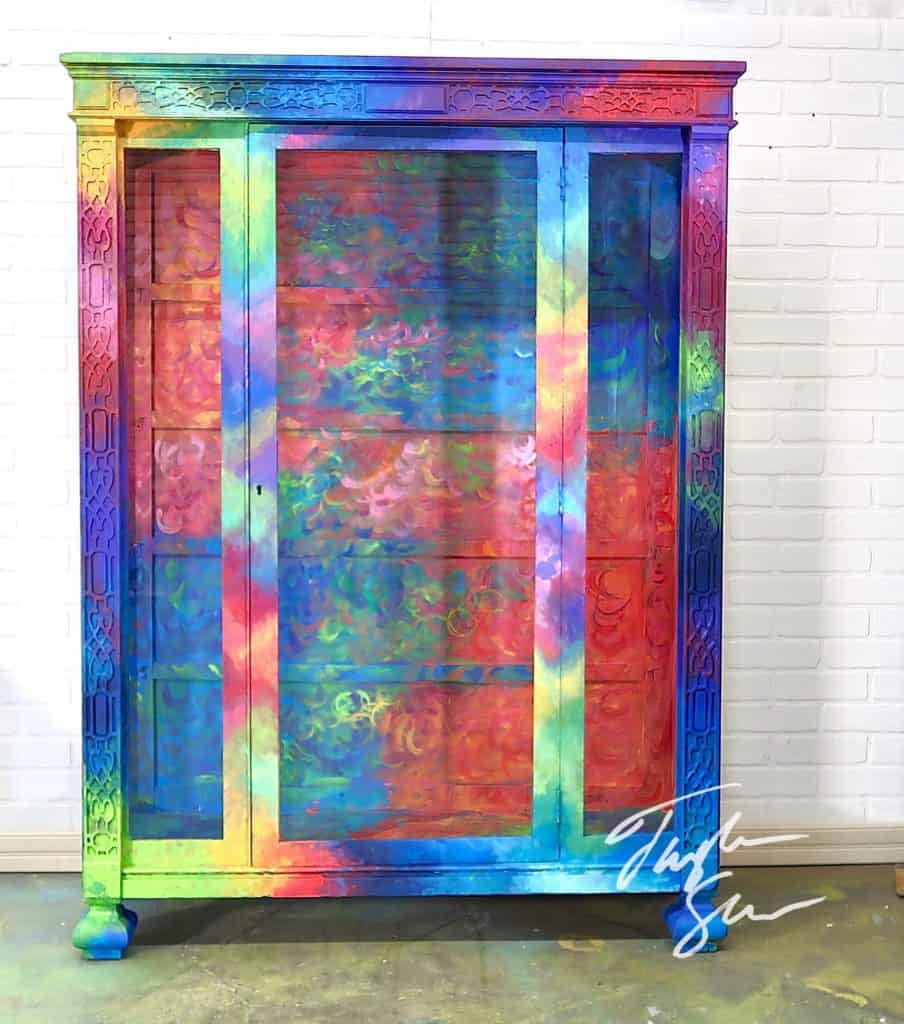 Custom design by Tanglewood Sue
As with all big decisions, its easier if we break it down.
Why ARE you painting your furniture?
Are you looking to blend in with a room you've already decorated, or would you want to just have some fun and try out different colors? (Please let it be 2, oh please let it be 2)
Shop Local if you can
Ok, if it is the former (I still love you), here are my suggestions. If you have a local furniture paint retailer near you, by all means, take advantage. Your local shop will have tons of samples of paint colors and finishes. If you have any small pieces from your space make sure to bring them along with you. An upholstery swatch, a paint chip, a pillow, or at least pics from your phone will be a great start. Retailers LOVE talking paint colors, I know I do, and they will certainly help you find colors that work with your decor
Pinterest is a great place to start
Pinterest is also a very valuable tool to pull color inspiration. Just create your own board and fill it with similar rooms that share your color palette and interior paint colors. If you know the exact color of your wall, you can even search for it.
Select Inspiration Pictures
Next step, add in your painted furniture inspiration pieces by artists you admire. This will really help you and your retailer narrow down some colors for you to paint your furniture piece. Your retailer will love to show you plenty of color and technique inspiration. Picking the color is just step one. There are so many ways to create different paint effects but let's save that for another blog for now :)
Another Pinterest trick is to find a chalk paint color you think that you like on an online site, then type the exact name of the paint color and the brand into Pinterest. Voila! You will see that color used on many other pieces and in all kinds of lighting. It will give you a much better feel for the color. Trust me. I do this all the time.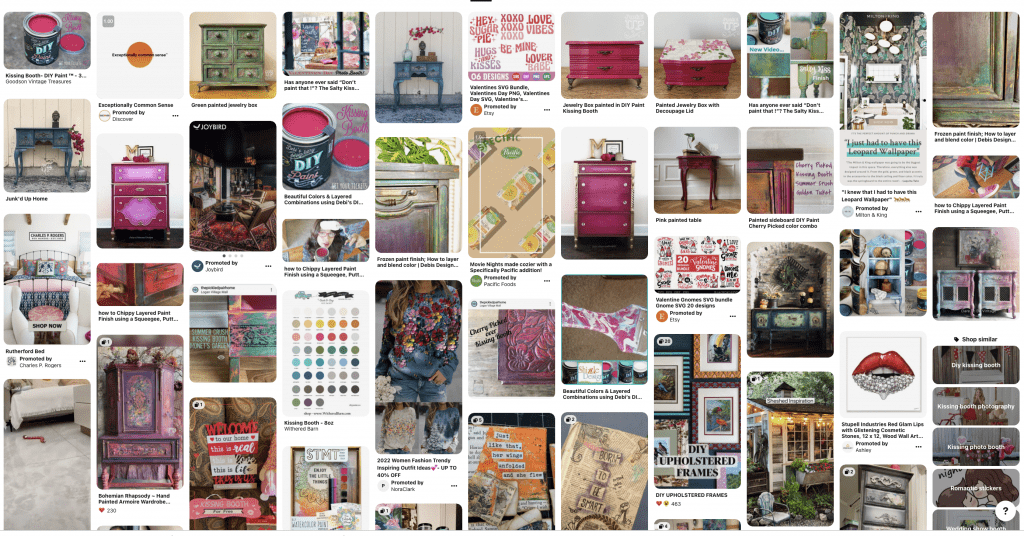 My Seaarch result on Debis Design Diary Kissing booth
Find an Inspirational Retailer Online
Now, what if you don't have a local retailer of your favorite furniture paint? (If you don't have a favorite paint here are a couple of paint reviews I have created) That can be harder for sure but not impossible since online retailers will do their best to show you paint colors in action.
Maybe instead of searching based on paint brands search for furniture artists that are regularly demonstrating how to paint furniture. I don't think my clients found paint and then found me, its clearly the other way around. They found me on either Youtube, Pinterest, Facebook or TikTok and then learned how to begin painting furniture.
As an online paint retailer myself, I am well aware of how hard choosing furniture paint colors can be. Although I am loyal to my paint brands, sometimes the color boards and images provided by the manufacturer really don't match the color.
For this reason, I custom-created digital hex value images for almost every color I sell so that you can see the true color of the paint. When you are on my site you will see these graphics I made and I hope they make it much easier for you to see and compare colors.
Debis Design Diary Neutrals

Debis Design Diary Greens

Debis DIY Warm Colors

Debis DIY Blues
Sometimes I even take new photographs of each paint color if I feel that the color is not clear enough in refular promo pictures.
Ultimately, you need to choose what makes you happy
I can't stress enough that choosing paint colors for furniture - or anything else for that matter is a very personal decision. Its just like choosing a color for your hair...well, sort of. It's all about how it makes you feel and what personality the color conveys to others.
When it comes to painting a piece of furniture I love to find a color that stands out, is great for my space, and just puts me in a happy mood.
If you are having trouble even knowing where to start ask yourself these questions:
1.Do you want it light or dark 2.Warm or cool 3.bright or subdued 4.pastel or jewel-toned 5.Do you want it to blend in or stand out?
I know I'm just asking you even more questions but sometimes asking more questions gets us to the answer that eludes us.
Ok, lets for the sake of argument, say you've got a room with muted tones and clean lines and you want a POP but not a crazy POP (Like a tanglewood Sue POP!) Just enough to draw attention to your painted french provincial piece.
Let's say you decide on Blue. You want it dark, subdued, slightly grey, and more towards a jewel tone and you want it more green than purple.
Bohemian Blue by Debi's Design Diary it is! I know, that was an easy one for me because I speak "color" but here is the good news. I'm here to help!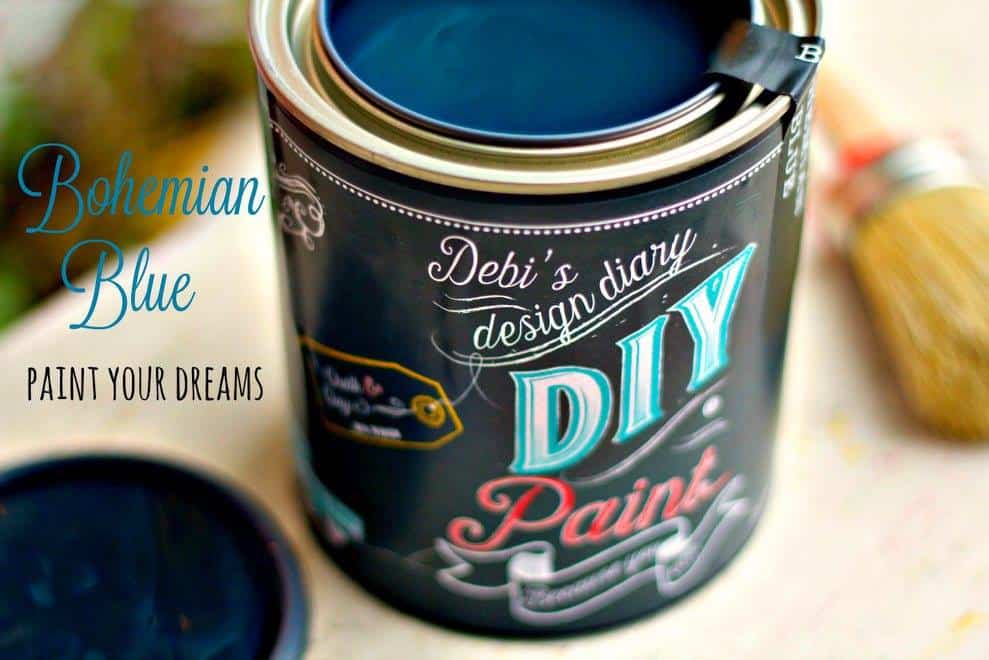 DIY Bohemian Blue
If you EVER need help choosing a color I am a text away. Text me any rooms or inspiration pics to my number listed on my website and let me know what kind of color(s) you are thinking of and I will happily send you recommendations.
Do you know what else I'm going to suggest (because its what I suggest to every one of my clients choosing paint colors for furniture?) Get a white and one other color. If you like Boho blue I'm gonna sell you a pint of that plus a sample of vintage linen and hey sailor (or mermaid tail) Why?? Because when you paint furniture its different than painting a wall. Wood takes to paint in different ways and if you decide you need it a little lighter it a little more green, all you have to do is mix in a little of your secondary color and you now have your own custom color!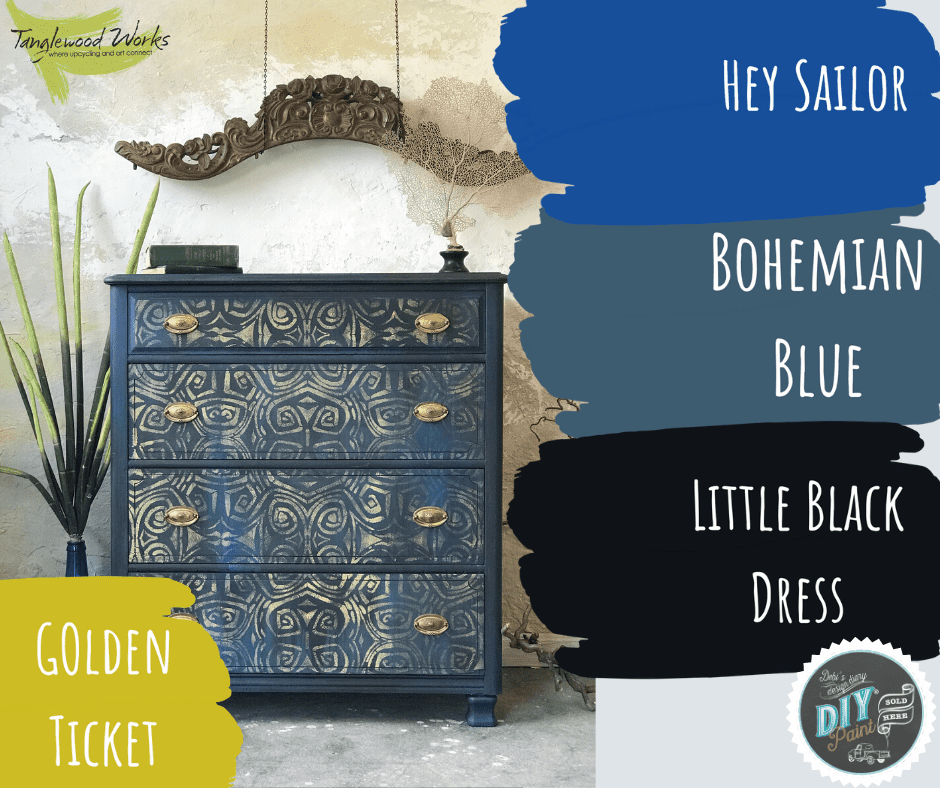 Is your head is swimming in color possibilities..
Now, what if you are really not in this furniture adventure to match anything at all, except for your colorful soul.
Here is where we can go a little color crazy when choosing paint colors for furniture
Sometimes color ideas just come to you and sometimes you need to let go of the wheel (or the color wheel) for that matter.
What do I do when I can't decide what I want or I don't know how different colors might play out?
I break out the blower! I'm not even joking here my friends. I bring out all the paints I think I might want to include and then I swirl them around and around...and around.
It may take a lot of experiments till I see the color combination that speaks to me. This is where I can test and often eliminate colors. Sometimes I think that a hue will be perfect only to have it look washed out against the rest of the color choices.
Next time you head to the paint store
head over to the oops paint section. Latex is not ideal for furniture (unless you chalk it) but they are an inexpensive way to grab lots of colors to experiment with.
Here's a video of me trying to get the right color mix for my sprayed daydream apothecary neon armoire. I knew since I was spraying that I would not have that much time to experiment right on the piece.
For this next design, although I created a color board, once I started painting the actual dresser the colors did not actually blend as well as I had hoped.
Changing your Paint Colors for Furniture
In this neon paint tutorial where I am combining Neon paints with Debi's Design Diary Paints, I actually switched color themes right in the middle of the video!
It was hard to do, especially since I had already started filming, but it had to be done. Don't be discouraged if this happens to you. I'm so glad I switched gears and really loved the final piece.
If you are ready to start painting furniture
....just know that Tanglewood Sue is here for you. I can help you select your brand, be your personal color consultant, help you select embellishments and even guide you on your techniques.